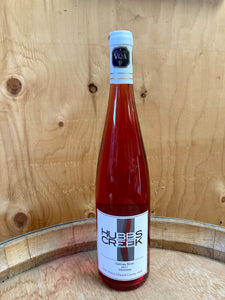 This wonderful summer sipper rewards the nose with a basket full of freshly picked Strawberries, with hints of rhubarb, cotton candy, honey, and grape fruit. The Süssreserve also rewards the palate with fresh and lightly sweetened strawberries, orange grapefruit and cooked rhubarb. This wine is best enjoyed chilled on its own, or as a before and or after meal on the back porch. It pairs especially well with aromatic dishes such as spicy Indian, and Thai.
Orders placed by Friday evening will ship out the following Monday. Free shipping for orders over $200.

Pickup is available at the winery every Saturday from 11am-4pm. Orders placed on Saturdays may not be available until the following week, please call ahead to confirm.